Holidays in a Farmhouse Castelrotto – Farm Holidays Alpe di Siusi
An idyllic natural setting, a historic farm, lots of animals and the genuine hospitality of the Peterlunger family best describe a farm holiday Castelrotto in South Tyrol. The Schgagul Farm – a registered historical monument – is a true paradise for families. In the beautiful surrounding nature your children can experience every day fantastic adventures. Our numerous farm animals are looking forward to be cuddled and cared for by our young guests. Afarm holiday in Alpe di Siusi stands for fabulous nature experiences, relaxation and pure joy of life.
Holiday Apartment Alpe di Siusi – Farm in Castelrotto
The three apartments in our farm Castelrotto offer plenty of space and possibilities to retreat. Bright and friendly, each apartment creates a cosy ambiance. Through the interplay of whitewashed walls, pine wood and adorable accessories, a pleasant and welcoming feeling is guaranteed. In our apartments in Alpe di Siusi the lightness of being is almost palpable! However, in our apartments you still will not have to do without modern comforts.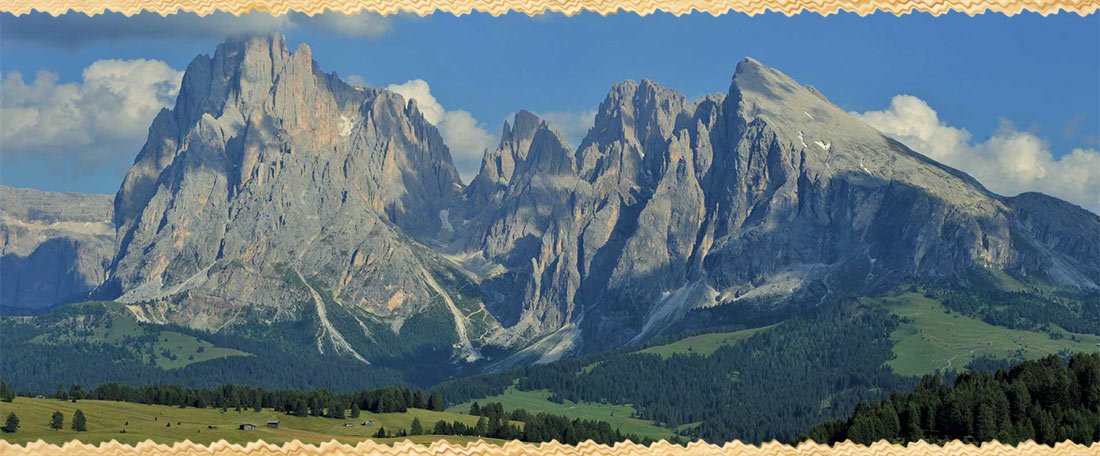 Kastelruth • Tusch • Marinzen • Schafstall • Puflatsch
The Alpe di Siusi is the largest alp in Europe! This means that during you farm holiday in Castelrotto you will dwell in the midst of a picturesque landscape. The Alpe di Siusi in the Dolomites offers lush pastures, mystical forests, picturesque villages and impressive mountain peaks. Starting directly from your apartment, you may head off for long walks and enjoy the untouched nature of the Dolomites with all your senses.
Skiing Holidays Dolomites – Winter Holidays Castelrotto / Alpe di Siusi
When the winter season covers the Alpe di Siusi with its white dress, you can look forward to a fantastic skiing holiday in the Dolomites. Cross-country, downhill skiing, toboggan or ice skating – on the farm in Castelrotto you will live in the heart of a unique ski area. The Alpe di Siusi offers a great network of well-prepared cross-country trails. Snowboarders and downhill skiers can use ski lifts to discover sheer endless slopes – slopes taking to the adjacent Val Gardena offer additional opportunities and variety. For children and beginners on the alp there are a number of easy slopes where they can learn to ski in a safe environment.
We are looking forward to welcoming you to our farm in Castelrotto.